"But the New Testament produced a different impression, especially the Sermon on the Mount which went straight to my heart. I compared it with the Gita.
The verses "But I say unto you, that ye resist not evil: but whosoever shall smite thee on thy right cheek, turn to him the other also. And if any man take away thy coat let him have thy cloke too", delighted me beyond measure and put me in mind of ... : 'For a bowl of water, give a goodly meal' etc.
My young mind tried to unify the teaching of the Gita, the
Light of Asia
(Buddha) and the Sermon on the Mount. That renunciation was the highest form of religion appealed to me greatly."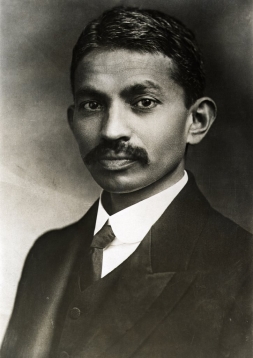 Mohandas Karamchand Gandhi